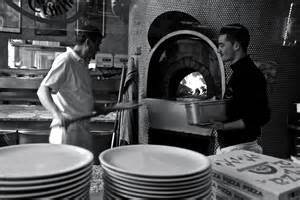 New Owners Since

June 2016

​​
​​

Now Hiring: 
We are seeking an experienced cook to join our team. Apply in person or call Tom 715-733-0177.

Spring/Summer Hours 

Mon through Thurs                  3pm to 9pm

Friday                             3pm to 10pm

Saturday                      11am to 10pm ​

Sunday Closed



 Daily Special   (dine-in only)
Large Two Topping Pizza with a Pitcher of Specialty Beer   Only $28
​
Large Two Topping Pizza with 4 Domestic Beers or a Pitcher of Soda  Only $20
Soups of the Week

Always Homemade​

Potato Beer Cheese
​​​​​​​

    Pizza & Beer Special

Large Two Topping  Pizza & a Pitcher of Specialty.
             Only $28

​​​​​​​​​​​​​​

Wednesday Wing Night

6 Sauces to Choose From
$.75 per wing
Honey Apple BBQ

Sweet Thia Chili
Lemon Pepper

Garlic Parmesan

Buffalo

Teriyaki

&
$2 Miller or Bud Light on Tap with any wing order
​

​​​​​​​​​​​​​​​​

Web Special ​

​
Friday or Saturday
Get 5% off your food bill by telling your server: 


"Summer Winds"

Desserts Now Avaliable
or Gourmet Carrot Cake
​​​​​​​​​​​​​​​​​​​​​​​​​​​​​​​​​​​​
​
​​ Saturday Night Ch efs Special    ​

22 Sept
**New-Doug Barney's Smoked Pulled Pork Pizza
29 Sept
Oktoberfest BratwurstCombo

6 Oct

Lobster Gouda Mac & Cheese with Truffle Oil 
13 Oct
Scallop Linguine in Pesto Cream Sauce

   TR Club Northern T-Shirts are        

               now avaliable:

       4 Colors to choose from